Stepney Removals are Always Here to Help You Move across E1 in a Timely and Cost Efficient Manner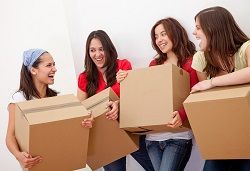 Moving home can frequently be one of the most stressful and difficult things which you might ever have to arrange. Thankfully, when it comes to Stepney removals, there is now a far easier choice. Thanks to Stepney Removals, choosing the right removal company has never been easier. Thanks to a fantastic range of services, a great deal of expertise and a price which will please customers, finding the right removal company is now no longer difficult. For those about to move home, find out how much easier the entire process can be once you hire those who are most able to help.
When it comes to moving, the right range of services being on offer can make a huge difference as to the quality of your moving experience. As each and every house move can differ, finding a company who is able to offer something to help in every situation can be incredibly important. Thankfully, the right E1 removal company is here to help. With our commitment to offering the full range of solutions to suit every customers need, you can rest assured knowing that we have the right service for you. By catering to each and every customer, we provide the service which really make a difference rather than trying to foist the same unnecessary and ill-fitting solution on all of our customers. Instead, call us today on 020 8746 4453 and find out just how much of a difference we can make.
As well as the right services, the correct expertise can make a big difference. The ability to not only offer but implement the right removals and storage solutions is hugely helpful. We pride ourselves on the great number of years we have spent in the removals industry, building up a huge knowledge of how to make sure that each moving situation is carried off without a hitch. When it comes to moving home, building up the right level of experience can be tough, but with our help, you won't have to. Thanks to our knowledge, you can discover just how easy it is to move into your home without the stress and the struggles faced by those moving home in an inexperienced manner. For more information, call us today on 020 8746 4453 and find out just how much our knowledge could help you.
For many, however, the most important factor in any decision is always the cost. With so many costs and charges quick to rack up during the Stepney moving process, finding a company which can offer you a truly cost effective moving solution can be incredibly important. We know how tough it can be to move home without spending a great deal, so we are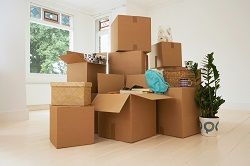 committed to providing the very best removals solutions at the very best prices. We use a combination of our expertise and our huge range of services to ensure that each and every customer receives a solution which is ideally built for them. In doing so, you can be confident that you are paying a small amount for those services which really make a difference. For a free quote, call us today on 020 8746 4453 and find out just how much money you could be saving.
For those about to move home, finding the right E1 removals solution can be very tough. Thankfully, Stepney Removals are always here to help you move in a timely, expert and cost efficient manner. Because we are dedicated to providing our customers with a fantastic range of removals and storage solutions at the prices which make a real difference, it has never been easier to find the right removal company to suit your needs.