Embarking on a Small Removal across E1? Our Man and Van in Stepney is Absolutely Ideal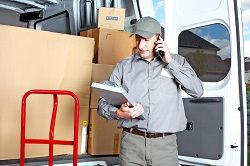 Finding the ideal moving solution can be difficult. However, thanks to Stepney Removals, you can find out that finding the best way to move home is no longer as tough as it once was. Thanks to our man and van Stepney, you can find out that there is a simple, elegant and professional removals solution for those who do not need the scale or want the cost of the large scale moving solution. Whereas many people assume that they will need a large lorry and removals team is they want expert help, for those embarking on a small scale move, our service is absolutely ideal.
One of the first things many people consider when moving home is how they will manage to get their possessions from the old to the new homes. Hiring a professional service can cost a great deal of money, especially when many people assume that they will need to hire a large lorry and removals team, the traditional means of moving home. However, for those about to embark upon a small to medium scale move, this manner of service is simply not necessary. Our E1 man and van provides the same quality of expertise but in a far smaller and cheaper package. If you would like to find out how much money you are able to save, call us now on 020 8746 4453.
Another key advantage to this style of service is the flexibility it offers to those attempting to plan a move. The housing market is rarely as simple and as easy to plan ahead for as many would like it to be. Rather, many deals and properties become available quickly and need you to act fast. Whether you have recently found your dream home, need to move for work or previous moving plans have fallen through, our man and a van Stepney can offer exactly the service you need without having to plan months or weeks ahead, as is the case with many of the traditional removals firms. To discover the availability of the service and to find a time which suits you, call us now on 020 8746 4453 for a chat about your removals needs.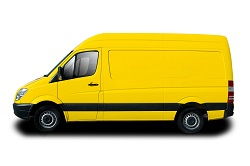 For many people, the financial cost of moving home can be quite difficult. This is especially true if you believe that the only option available to you is to hire a large scale removals team whatever the requirements of your move. In these circumstances, hiring a smaller scale service, such as out man and van, can be the ideal way of combatting the rising costs of moving home. Due to the nature of the service, the costs of running the van and everything required are far lower, and because of the reduced overheads, we are able to pass these savings directly onto our customers. With costs so quick to rack up during the moving process, finding a way to save money, whilst still enjoying the benefits of a professional service can be a huge help. For a free quote, and to find out just how much you could save, call us now on 020 8746 4453.
When it comes to moving home, our man with van E1 is the ideal way to enjoy all of the privileges of a professional's help, without having to pay the high costs. At Stepney Removals, we know how difficult it can be to move home, and how quickly the costs can rack up. Thankfully, we aim to help with our range of specially designed services offering you excellent value for money. If you are searching for the best way to move home, call us now on 020 8746 4453 for a free quote.