Man with a Van in Stepney, E1 Offers Solutions at the Very Best Possible Prices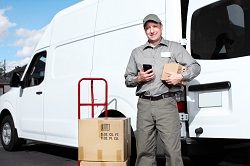 When it comes to moving home, finding the right removals service can have a big effect on how easy the entire process is. With professional help, you can discover how quickly the stresses and worries of changing properties can be dealt with. However, for many movers, the full scale lorry and removals team are simply not necessary. For those embarking on smaller moves, it could be that there is a far more suitable service which offers the same level of expertise at a fraction of the cost. To find out how easy moving home can be, call the Stepney Removals for man with a van service in Stepney today.
For many people who move home, the scale of the move simply does not warrant having to hire a large removals firm. Instead, the majority of people find that their moving experience requires only half of that scale of effort. As such, our E1 man with a van can provide you with everything that you could ever need, without having to commit to the full financial package which comes with the more complicated services. Many customers find that moving between flats or smaller homes, especially if there is only one or two people involved, can frequently be completed by a much smaller vehicle. To find out whether the style of service might suit you needs, call us today on 020 8746 4453 for a free chat.
One of the key advantages which many people find is the flexibility of the service. Due to the nature of moving home, planning months in advance can often be difficult. There might be many reasons to move home, and the housing market is rarely so simple as to let you dictate the terms. As such, finding the right removals team at short notice can often be tricky. However, when it comes to short term solutions, our quick and easy man with van E1 can provide everything you have been searching for and more. One call to 020 8746 4453 is all it takes to discover a kind of removals services which can bend to suit your needs, rather than the other way around.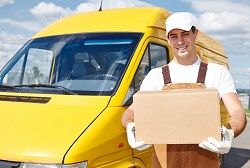 The cost of moving home can be quick to rise. For those who want an easy, stress free and cost effective property removal, only one solution is able to offer absolute piece of mind, with expert services which do not break the bank. Due to the nature of the service and the reduced scale of the vehicle and team, we are able to pass on the lower costs and lower overheads directly to our customers and in doing so, provide an expert solution at an amazing price. We know how costly it can be to move home, and how much of a difference even the smallest savings can make. As such, we plan our services in order to offer the very best possible Stepney man with van solutions at the very best possible prices. One call to 020 8746 4453 is all it takes to discover just how much money you could save.
There are many perils facing those moving home. With the problems of large scale services not being suitable and moving on your own being too stressful, the right services for the average move are hard to come by. Not anymore. At Stepney Removals, we specialise in being able to provide you with everything you could need to get settled into your new home as quickly as possible. With a focus on providing a scaled down solution to those who need it, we know how to keep stresses and costs down. With so much to worry about when moving, one call to 020 8746 4453 could make everything a whole lot easier.